available SITES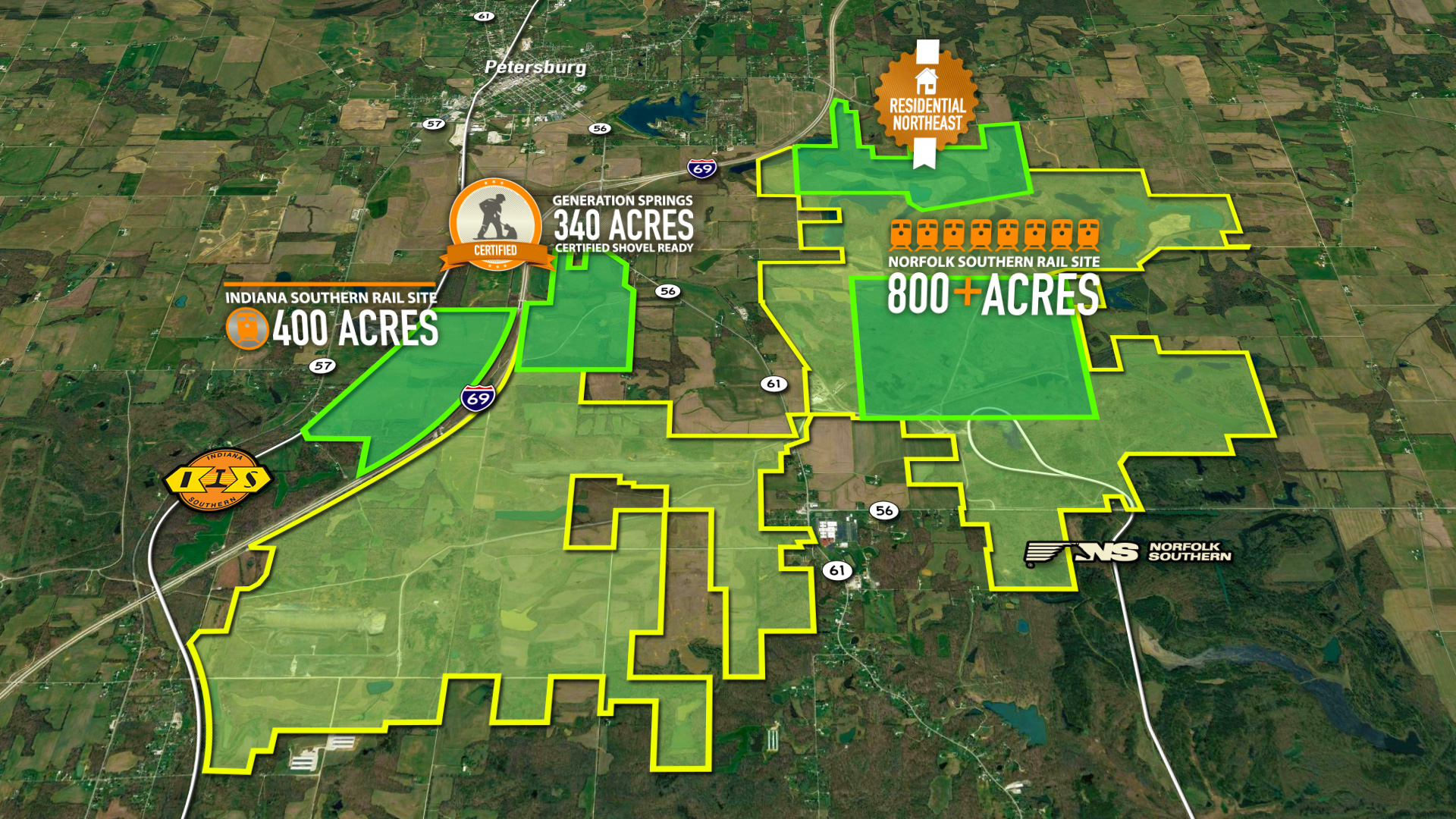 GENERATION SPRINGS
Generation Springs offers 340 acres of shovel-ready sites, just a ½ mile from an Interstate Highway with I-69 visibility.
This Indiana Certified Silver Site is ideal for light to heavy industrial applications. Certification performed by Indiana's Office Of Community And Rural Affairs
Certification requirements include:
Local Government Support
Subsurface & Geotechnical Investigation
Phase 1 Environmental Study
Wetlands Delineation
USACE Jurisdictional Determination
Utilities On-site or Adjacent
50 Year Clear Title History
ALTA Survey
LIDAR Topgraphical Map
View Generation Springs Detailed Map
INDIANA SOUTHERN RAIL SITE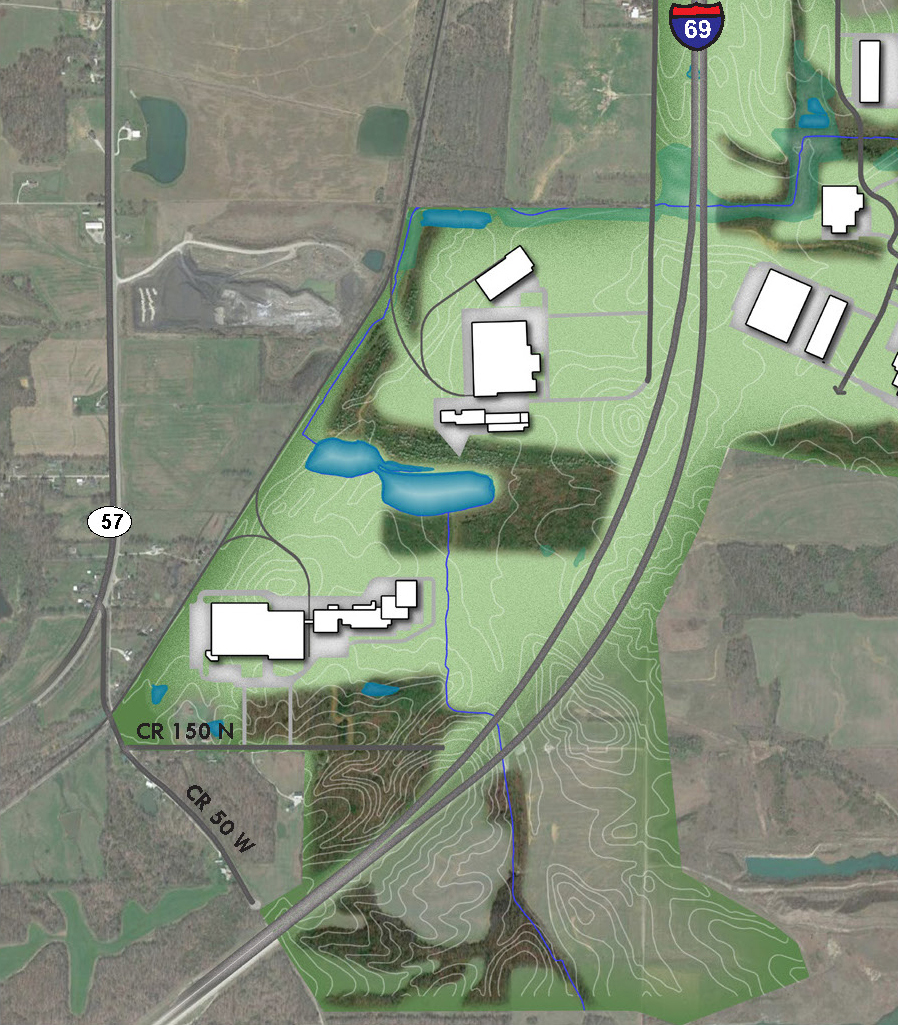 This prime, 400 acre, heavy industrial site shares its western boundary with the Indiana Southern Rail Road (ISRR) and its eastern boundary with Interstate 69, offering both 5900 linear feet of rail access and over 7000 linear feet of Interstate visibility.
Conveniently located just 1/2 mile south of ISRR's Ashby Rail Yard and only a 5-minute drive to the I69 Interchange at Highway 61 in Petersburg, Indiana.
ISRR offers direct rail connectivity to Class I carriers, CSX and NS, offering easy access to the Atlantic, Pacific, and Gulf Coast as well as Canada.
View Indiana Southern Rail Site Detailed Map
NORFOLK SOUTHERN RAIL SITE
Norfolk Southern Rail Loop is located on the eastern edge of the Southwest Indiana Megasite, with 760 acres available, suited for heavy industrial development.
The Norfolk Southern Rail Loop consists of a 120-car rail loop with capacity available for your cargo needs.
Norfolk Southern is a Class I railroad to connect you anywhere across North America.
RESIDENTIAL NORTHEAST
The Southwest Indiana Megasite is an advocate for the development and wants to assist in locating your employees in a comfortable, relaxing residential area that is in close proximity to their workplace.
The residential development area is 1,000+ acres and is catered to mid-to-upper level management.
Housing will be available in a beautiful, natural environment, positioned on several lakes to enjoy outdoor recreational activities with their families.
ADD PAGE
As you navigate our website, you can use the "Add Page to Report" button to add any page or property to a custom report that you can print out or save.