LOCATION
THE CROSSROADS OF AMERICA
The Megasite is located at the median center of America's population. That's why we're within one day's drive of 80% of the population of the U.S. and Canada.
If you want to build and distribute products by road or rail, there's no better place to do it!
Indiana has long been known as the "Crossroads of America" – that title originated because of many interstate highways that criss-cross the state.
The Southwest Indiana Megasite is less than 2 hours drive from Indianapolis, IN and Louisville, KY.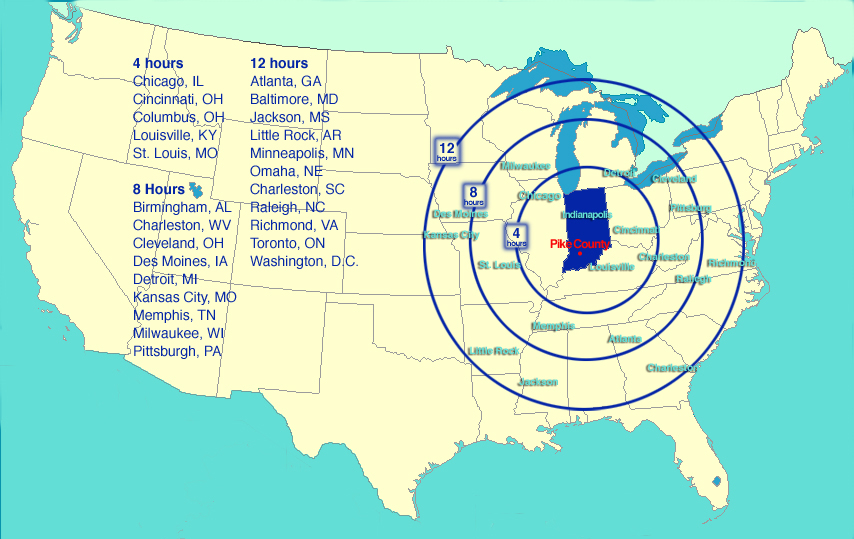 ON-SITE INTERSTATE & RAIL ACCESS
Southwest Indiana Megasite is located at the I-69 Pike County Interchange.
The interstate is less than a ½ mile and is visible from the site. There is also direct access to three state highways, Indiana 56, 57 and 61.
If you prefer to move products by waterway, it's easy to reach two nearby Ohio River ports which facilitate trade on the Ohio-Mississippi River network. A Lake Michigan port provides travel to the Atlantic Ocean and beyond.
Indiana is a big investor in infrastructure – and that's good for business. The state has recently invested $11 billion as part of its Major Moves Plan.
Enhancements are being made to 87 roads (6,350 miles), 65 interchanges and 1,070 bridges. A new, statewide 21st Century Crossroads Plan will invest an additional $1 billion to upgrade roads and bridges. The plan will use state reserves of $2.1 billion to avoid tax increases for residents.
There are two rail providers on-site. Our Norfolk Southern Site has a 120-car loop on 760 acres. Our Indiana Southern Site includes 400 acres. Easy connections to CSX facilitate rail service to anywhere in the continental U.S. and Canada.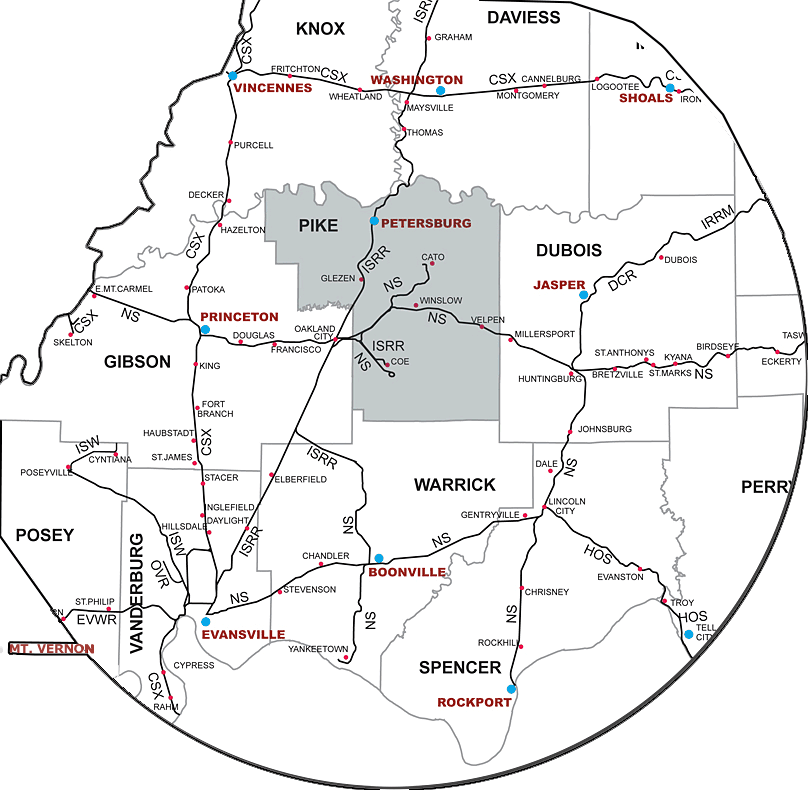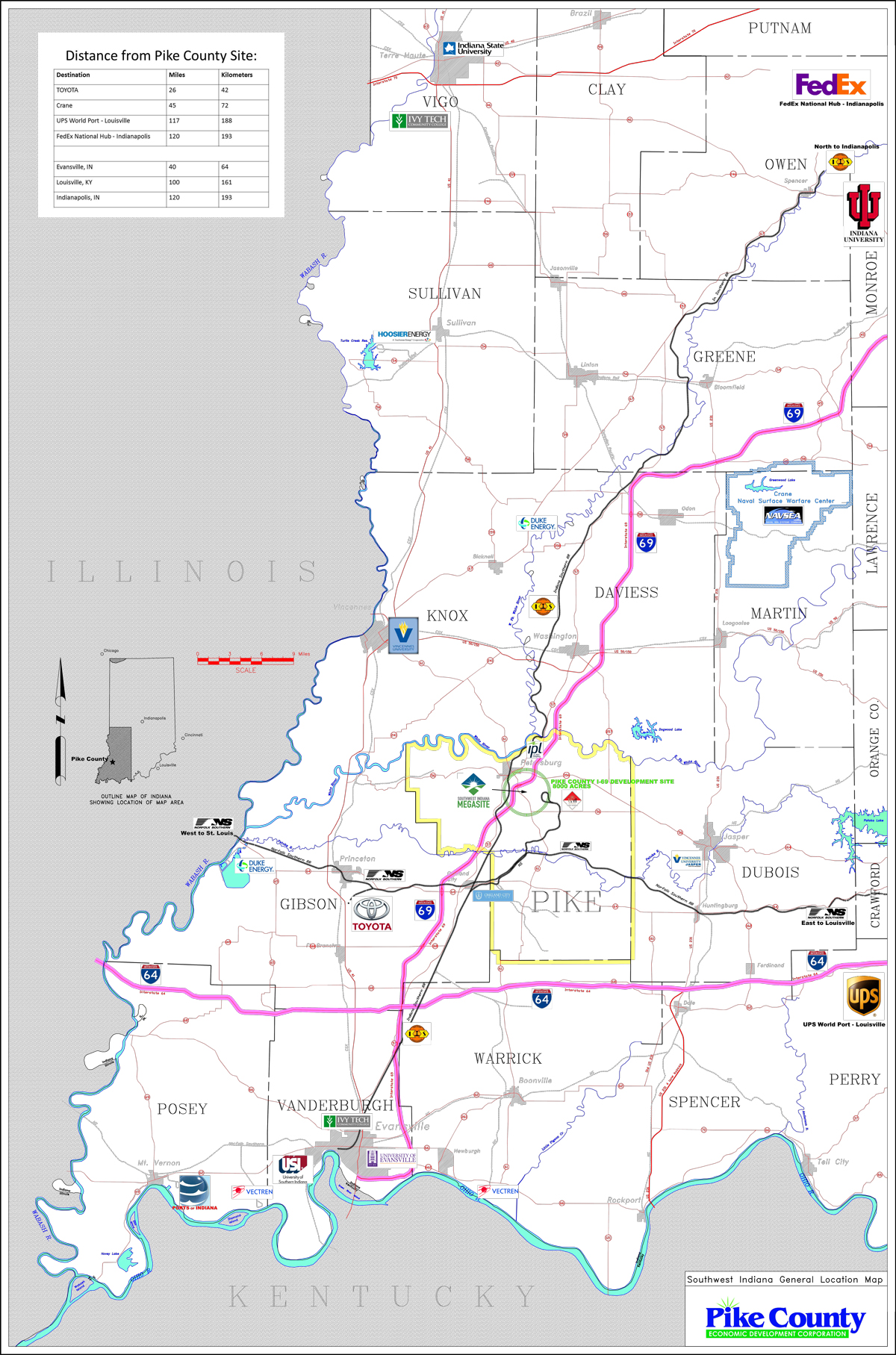 ADD PAGE
As you navigate our website, you can use the "Add Page to Report" button to add any page or property to a custom report that you can print out or save.